It's time to curl up in your new comfy lingerie, make yourself a warm drink, and read on to learn more about this whole new and seemingly underground movement of custom bra making. The industry of custom bra making and custom bra sewing is a entirely new to me. I honestly hadn't even looked into it and didn't realize how big of an industry it was (even in Canada) until I joined in with this lovely group of ladies for the Canada Cups Blog Tour. I think it is quite fitting that Beverly introduced everyone on the tour as it seems that (almost) everyone who is anyone in the Canadian Bra Making Industry has learned what they know from her. It seems, the term "Fairy Bra-Mother" is quite fitting. Wendy from
custombras.ca
is no exception to this rule. Read below to learn more about
custombras.ca
and what types of services and products she offers.
1. Tell me a little bit about yourself and your sewing background/experience - I immigrated from Britain 13 years ago. I have always sewn from a very young child where I would make my dolls dresses, then as I got older I made clothes for myself and then my husband; then as I had my 3 children I made their clothes too. I was taught "formal" sewing at high school.
2. What got you interested in bra making? I attended a creative show and met Beverley Johnson. I was very interested in making my own underwear, especially as a big woman I would always get home and rip my bra off ASAP. My daughter also found finding a nice young sexy bra almost impossible as no-one could get her size right and nothing fitted her comfortably. So my daughter and myself went along to a mother and daughter sewing weekend and we made bras that fit. I was totally hooked!
3.
When did you open your store? Why did you open it?
I opened my store after I completed the professional bra fitting course with Beverly Johnson. I opened it so that I could offer women or men all they need for making underwear. It all started with bras, but I realized that my own 2 sons found it difficult to get comfortable underwear (with them being very tall and thin) that fit them without being too small. So I began stocking stretch jersey and stretch cotton as well as a range of elastic to use on the underwear. Then my search began to find underwear patterns (these were few on the ground) and finding a range of patterns I now had everything for men's underwear. I held workshops at the Toronto creative festival for making men's underwear, we were sold out.
4.
What types of products/services does your store offer?
I have everything you need for any type of underwear for women, men and children. I offer a very wide range of stretch lace in a wide variety of colours that are sourced from around the world. I offer workshops in bras, underwear, swim wear and we are now developing baby underwear.
5.
What is your target market for your shop?
Women and men who are finding it difficult to find comfortable underwear.
6.
Are you only online? Do you also have a storefront? Where are you located?
We are an on line store, but we are hoping to have a store front soon. We are located in Cambridge. Our online address is
www.custombras.ca
7.
What drew you to the custom bra business?
The more that you make bras you tend to look at women in general and how their posture is and how a good bra would benefit them. I also make custom bras for customers, and I am always so pleased when they are ecstatic that when they put on their custom bra that they can't feel it!! and that it doesn't hurt them. I've had many ladies crying to have found a bra that actually fits.
8.
What trends have you seen since you started making bras?
The styles of bras seem to change every year and finally the styles are becoming more realistic to womens shapes and needs. We seem to be moving from a 1940-50's look with high wasted underwear and long line bras to much more "soft" look (with very little support for the bigger lady).
9.
What are the biggest differences between custom and RTW?
Custom can be in any size and fit you perfectly and you can make the components fit to your needs. RTW has a very limited range of sizes, colours and shapes. Also RTW is designed to only be wearable for 18 months! Custom (when washed correctly) can last for years.
10.
How do we find you on social media?
Custom bras is on facebook.
Are you one of those people who has difficulty fitting into ready to wear clothing? Are you one of those people who feel the need to rip off your bra as soon as you get home? Now is the time to start sewing your own unmentionables! Check out custombras.ca or one of the other retailers interviewed during the tour and don't forget to enter the giveaway!
As always, check out more photos of my projects on instagram. I will be back with a quick wrap up post on
_____
Cheers!
Giveaway
Click the image below now for a chance to win a bundle of 3 Craftsy classes (your choice):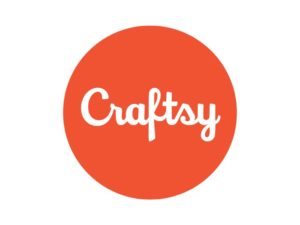 Stay with us through to the end of the tour for a chance to win additional prizes:
complete kits to make your own bra,
bra- and swimsuit-making classes,
fabric, and more ...
---
Tour Schedule Itinerary
Follow the magical tour to see what we all have under our clothes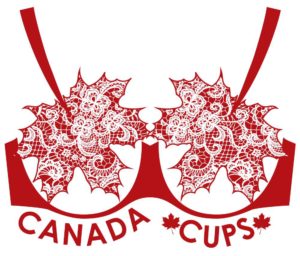 // Please note that none of these post links are available before the scheduled date. If you click on one too early, you will get an Error 404: Page not found. You know about those, right? //
Sunday, September 11
Monday, September 12
♥
Tuesday, September 13
♥
Wednesday, September 14
♥
Thursday, September 15
Friday, September 16
Saturday, September 17
Sunday, September 18
Whoohoo! It's giveaway day today!
Monday, September 19
Have you entered the giveaways yet? Today's your last chance.
Tuesday, September 20
Giveaway winners announced on all the blogs:
Life of a Fairy Bra Mother
,
Little Heart Threads
,
Glitter in my Coffee
,
Michelle's Creations
,
Mrs. Weaver's Finest Unmentionables
,
Braphoria
,
Gracious Threads
,
Élégantine!
,
Shelaine's Designs
,
That's so Venice
,
Sprouting Jubejube
,
Flying by the Seam of my Pants
,
The Wild Stitch
,
Farthingales Corset Blog
After September 20
Come back to visit all the blogs for followup posts. It's always fun!
Craftsy class discounts expire at midnight

Sept. 30
---