Well, I'm the first stop on this amazing blog tour with my review of the Craftsy Class - Sewing Lingerie: Essential Techniques by instructor Alison Smith. I come to you all the way from Edmonton Alberta. So I guess I'm the western representative (or according to Our Fairy Bra Mother, the left cup). Valérie from Élégantine has also reviewed this class and is also posting today!
You might be amazed to hear this is my VERY FIRST CRAFTSY CLASS! It won't be my last though because I have already bought Beverly's Sewing Bra's Construction and Fit and her newest Sewing Panties classes. Maybe those will keep me warm through the cold winter ahead? I've also become a Craftsy affiliate so any Craftsy links you see on my blog or on my posts are affiliate links. I love that you can come back to these videos at any time and how many different things you can learn. Here I am sporting my awesome Craftsy Swag that arrived in the mail a few weeks ago. Craftsy sent one to all 12 tour participants, how cool is that?!
I was excited to learn more about what craftsy classes are and how detailed they are. Many people live in smaller places and would have to travel great distances in order to take classes from expert instructors. Craftsy opens up the opportunity for everyone to benefit from the modern world of the internet and have equal access to their classes. The Sewing Lingerie Class is broken up into 7 lessons. You can also jump to specific points within the lessons which is extremely helpful when you are going back to re-watch parts of the video class during your sewing project. There is also the opportunity to ask questions directly to Alison, the same as you would if you were sitting in a classroom. I've always wanted to learn further techniques for sewing with different types of delicate fabrics such as silk, woven polyester, georgette, satin, cotton lawn, as well as lace and lace trim. She also explains what types of stitches are best for sewing with the lace trims and even how to pick the best lace trims. There is an entire lesson about sewing straps which is extremely useful because it is such a different technique from anything I've ever sewn before. All in all this was a very useful class that I am sure I will reference back to again and again.
Although there is a Vogue paper pattern included with this class, I elected to purchase two PDF patterns rather than learn how to follow a paper pattern (yes that's right I've only ever sewn PDF Patterns!) A perfect fit for this Canadian Blog tour was to use patterns from the Canadian Pattern Designer
Ohhh Lulu
. She exclusively designs patterns for Bras, Underwear, and Lingerie and also sells some of her handmade intimates
online
. I purchased these two patterns from her
Etsy Pattern shop
and all opinions about the patterns are my own. I also kind of cheated because I love knits and am extremely comfortable sewing with them. I probably should have used some of the new techniques I learned in my craftsy class to make some gorgeous woven lingerie but i'm built for comfort and I know I will wear the lingerie I made often.
My first outfit was made using the
Clara Camisole
from
Ohhh Lulu
and the
Uptown Undies
from
Peekaboo Pattern Shop
(Peekaboo Patterns aren't Canadian but I already had the pattern and wanted to try it out with the Clara Camisole). I used an amazing deer antler custom knit strikeoff from
Blackrabbit Fabrics
. I actually don't fit into the sizing for the Clara Camisole. The lowest bust size is 34/35 and mine is 33". I made the pattern as is for the first one to see how big it turned out. It is slightly too big but nothing crazy as you can see in the pictures. The other thing I did for both camisoles is to use removable bra straps that I salvaged from an old bra I no longer use. The straps are in great shape and the light cream matched perfectly.
For my second take on the
Clara Camisole
I ended up taking off approx 1/4 inch off both sides of the cup pieces before cutting my fabric. The fit is much better on the second version. The only other change I made was to do knit binding around the cups/back rather than fold over elastic. I have been doing a lot of binding lately and like working with it a lot better than FOE. I also used the removable straps on this one. I paired up this camisole with the
Eloise Shorts
also by Ohhh Lulu. I made a size small as it was recommended for 35/36 hips and mine are a 36. I used another wonderfully soft and stretchy cotton/lycra knit strikeoff from
Blackrabbit Fabrics
that is currently on pre-order. I find the shorts to be a little big but I think that is because of the stretchy knit. I will likely size down next time I make them in knits but keep the same size if I use wovens.
Thank you so much for reading to the end of this post! I had so much fun sewing these up. Check out my
instagram account
for more photos and be sure to check out all the posts during the tour. I'll be back on Saturday with my interview with Wendy from
custombras.ca
As for the
Sew Straight and Gather
Pattern Giveaway from Yesterday, Sakina is the winner using Random.org.
Giveaways
Click the image below now for a chance to win a bundle of 3 Craftsy classes (your choice):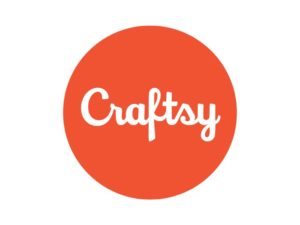 Stay with us through to the end of the tour for a chance to win additional prizes:
complete kits to make your own bra,
bra- and swimsuit-making classes,
fabric, and more ...
---
Tour Schedule Itinerary
Follow the magical tour to see what we all have under our clothes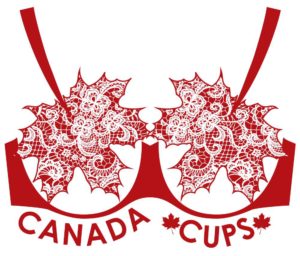 // Please note that none of these post links are available before the scheduled date. If you click on one too early, you will get an Error 404: Page not found. You know about those, right? //
Sunday, September 11
Monday, September 12
♥
Tuesday, September 13
♥
Wednesday, September 14
♥
Thursday, September 15
Friday, September 16
Saturday, September 17
Sunday, September 18
Whoohoo! It's giveaway day today!
Monday, September 19
Have you entered the giveaways yet? Today's your last chance.
Tuesday, September 20
Giveaway winners announced on all the blogs:
Life of a Fairy Bra Mother
,
Little Heart Threads
,
Glitter in my Coffee
,
Michelle's Creations
,
Mrs. Weaver's Finest Unmentionables
,
Braphoria
,
Gracious Threads
,
Élégantine!
,
Shelaine's Designs
,
That's so Venice
,
Sprouting Jubejube
,
Flying by the Seam of my Pants
,
The Wild Stitch
,
Farthingales Corset Blog
After September 20
Come back to visit all the blogs for followup posts. It's always fun!
Craftsy class discounts expire at midnight

Sept. 30
---